Let CompuWING's website design services, Gatekeeper Designs, make your ideas, your dreams, or your business an Internet reality! Your site can make a different in your business and in the world! Visit Gatekeeper Designs today.



We are happy to welcome a new member to CompuWING's family,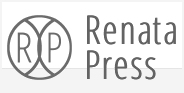 Renata Press. Renata Press publishes Y/A and adult fiction. Favorite genres include fantasy and the paranormal. Loving angels, devilish vampires, werewolves and a host of other characters make our books exciting and fun, but also speak to core values of love and family. We continue to strive to offer our readers the very best in reading enjoyment. We also thank each and every one of you who purchase our books. Without you, there would be no need for Renata Press!



If you need help learning how to use your computer (PC), our easy, step-by-step, online tutorials cover a variety of essential topics. Learn how to save a file or resize a window, customize your desktop, customize your mouse buttons, plus so much more. It's easy with our illustrated pictures and our own, Susie Tutor, showing you how. Click here for our tutorials.






A single thought can change your life! Our free, online, original set of cards contain exciting, creative ideas to help you redirect your mind and heart. Pick one now!



We have some great, old favorites like Checkers, Concentration and Clock Stopper! Have fun now!



For children, we have the KIDS PAGE! There are games and lots of links to kids sites. Many, like NASA Space Place and PBS Kids are fun and educational too! Visit the Kids Page!