Click on tabs!

Use the scroll bar to check out a list!

Click on check boxes!


Use the preview to see your changes in action!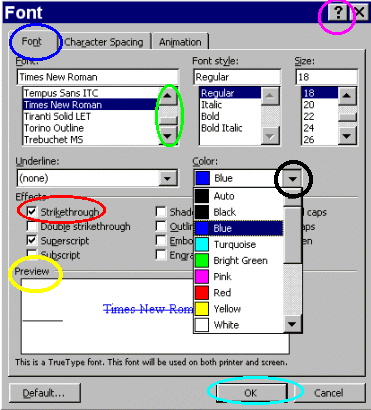 Need help? Click on '?' and then click on an item like 'font.'
Click on the down arrow. A drop down list appears from which you can select an item.
Important note! Click on the command word OK to activate your choices.